Rustic weddings are becoming more and more popular – but what are they?
Rustic themed weddings are all about the outdoors, and natural materials.
They often include items like driftwood, mason jars, and handmade items by the families of the happy couple.
Often held outside, there is nothing false or artificial about a rustic wedding, everything is centred around organic and natural elements.
Rustic weddings are gorgeous to organise and so much fun to attend, but some brides and grooms do not know how to incorporate the rustic wedding theme into their attire.
Thankfully, we have some awesome ideas.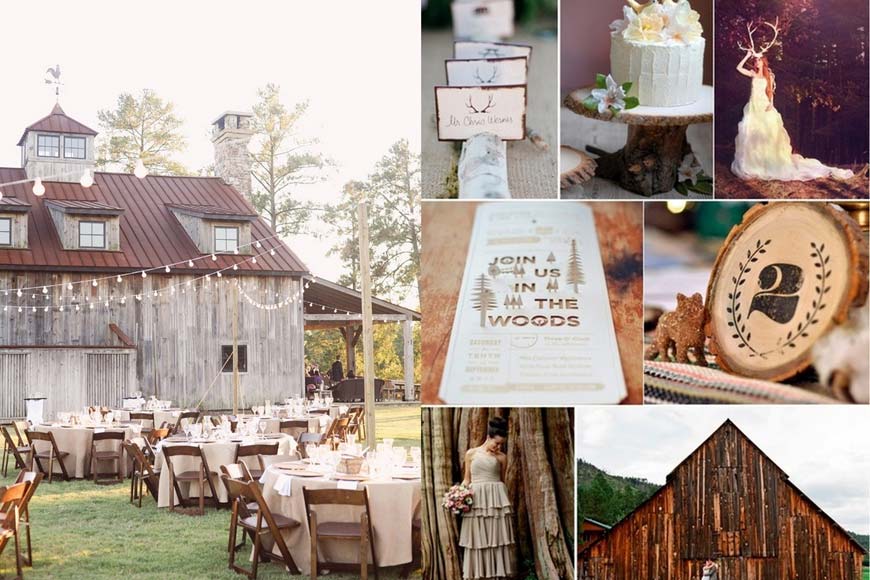 Wedding jewelry can display your rustic theme easily, especially if it is made out of a natural material such as wood.
Wooden earrings are a cute little embellishment to any outfit, but to a bridal outfit, they are a necessity. These gorgeous little wooden earrings also manage to cover your 'something blue' at the same time!
You can team them – if you want your wedding jewellery to match – with this elegantly cut wooden necklace.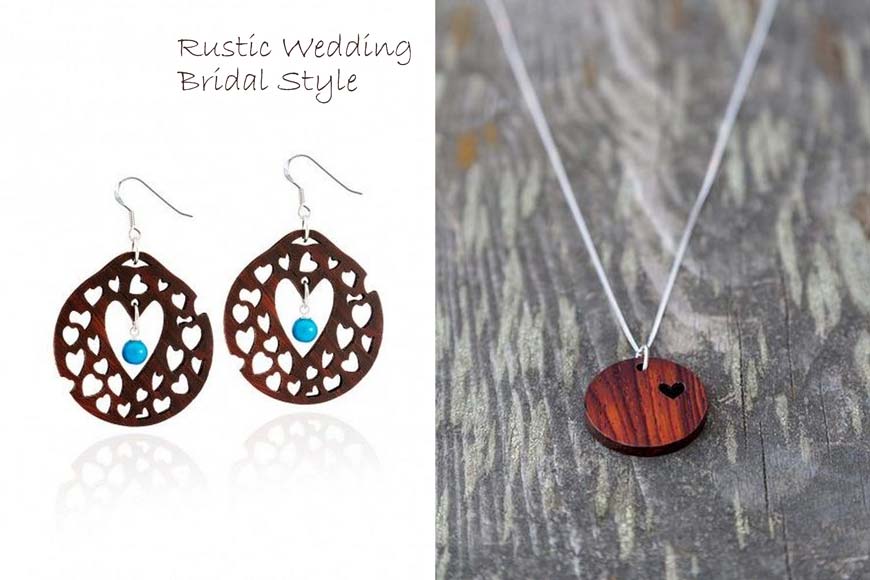 Of course, the main man of the day does not have to be left out!
Add that extra level of quirkiness and fun with something that many people have never seen before: a bow tie with a difference.
This wooden bow tie is an excellent way to stand out from the crowd – after all, how many wooden bow ties do you see at weddings?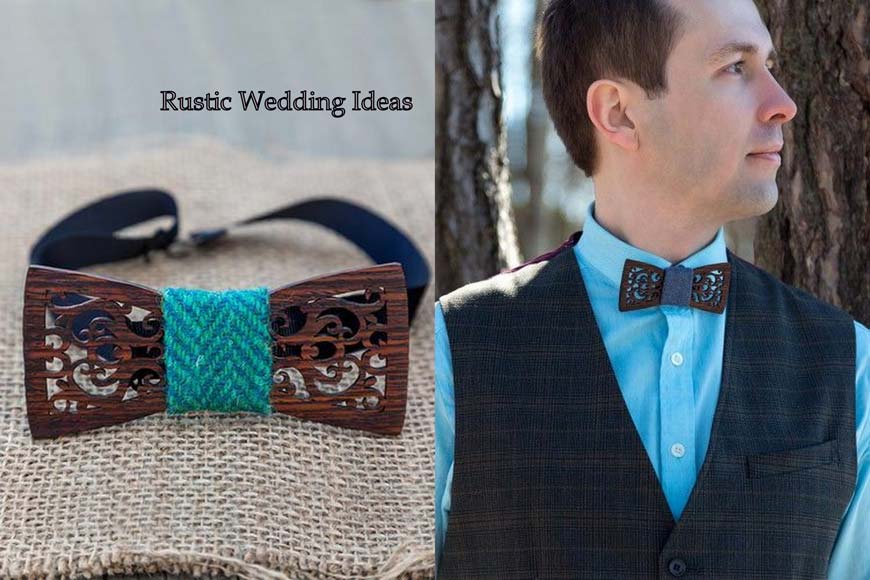 This wooden bow tie is also an amazing keepsake from your special day that you will be able to hold onto for your children.
You will stun your guests with the way that you managed to bring your wedding theme into the tiny touches that many other people forget.
Really make the rustic wedding theme your own with these gorgeous little touches.
Photos by Mihaja Photography;luna—belle.tumblr.com; ireallylikeweddings.tumblr.com; KiviMeri.